New Events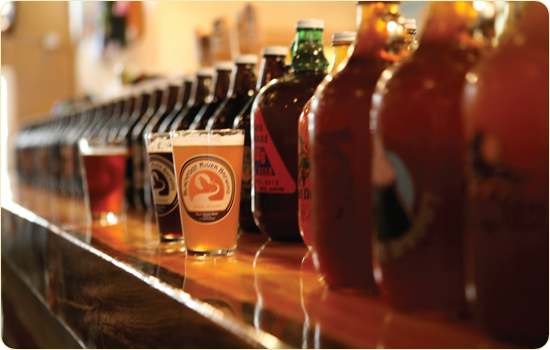 Come join us at the Blackfoot River Brewing Company for Community Monday on June 4th. $1.00 from every drink is donated to Kay's Kids. These wonderful people have donated over $185,000 to support nonprofits in our community!  They're AWESOME!!!
PRE-REGISTRATION IS REQUIRED FOR THE 2018 SUMMER RECREATION PROGRAM.
————————————————————————————————————————-
___________________________________________________________________________________________________
We have been offered a great opportunity by Loft Studio and Ten Mile Creek Brewery! 
Sunday, June 12, the Kay Mckenna Youth Foundation will be the featured non-profit at Ten Mile Creek Brewery – 48 N. Last Chance Gulch, Helena, Mt.
$2.00 from every D&D participant will go to the Kay McKenna Youth Foundation. The cost is $10 for the class and a pint of your choice. Please bring a mat if possible. Do yoga, drink beer, make a difference.
If you can't make it to yoga, stop back in after 5:00pm for Brew a Better Community Night. $1 from every beer sold goes to the KMYF also.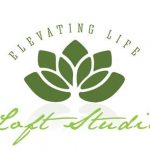 _________________________________________________________________________________________________
Rock out with the KMYF at Alive at 5 Wednesday, June 1st. Along with the great music in our beautiful city, the KMYF will have an informational booth set up at this event.
Come check us out and chat with the board members about our foundation and the Kays Kids summer program.
Stumbling Free will be kicking off this Alive at 5 season at Womens Park. Thank you Great West Engineering for sponsoring this great time.
See you in the park on Wednesday, June 1st from 5pm – 9pm.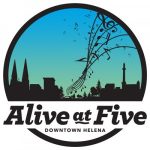 —————————————————————————————————————————–

Community Monday at the Blackfoot River Brewery
Join us on

May 30, 2016

at Blackfoot River Brewing at 66 S. Park, Helena, MT in support of the Kay McKenna Youth Foundation. The

Blackfoot River Brewing Company

will contribute $1.00 to our organization for every glass of beer sold that day.


GREAT BEER! GREAT PEOPLE! AND A FUN WAY TO SUPPORT THE SUMMER YOUTH PROGRAM

S IN HELENA.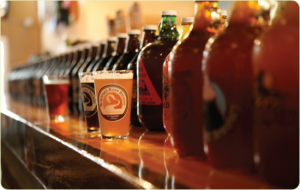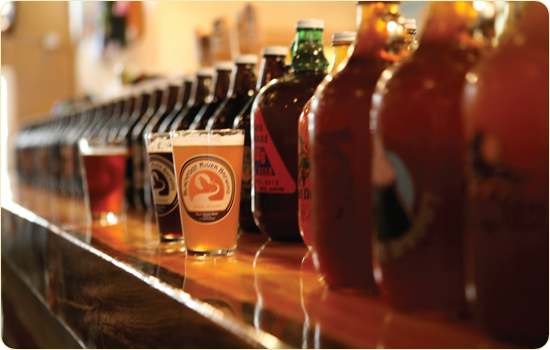 —————————————————————————————————————————————————-
Some of the Kay McKenna Youth Foundation board members will be at the

Staggering Ox May 19th from 5:30 – 8PM

for a meet and greet information sharing event.


*

What is the KMYF? We provide financial support to the Kays Kids summer recreational programs in the parks.


*

Do you want more information on the Kays Kid program? Come on down! We can share that with you.


*

Are you interested in becoming a board member of the KMYF? We will be glad to provide you with further information.
See you at the Ox on May 19th from 5:30 – 8PM.
___________________________________________________________________________________________
The Kay McKenna Youth Foundation would like to thank al of you that give so freely of your money and your time during the Give Local Helena event. Because of the website issues we don't have a final dollar figure yet.
But even more important than the money, we know that our community supports the Kays Kids summer programs in the parks and the children of Helena.
We are excited to be working with Helena Area Community Foundation and the Give Local Helena event which will take place May 3rd. Watch for more information on our Facebook page about this 24 hour on-line giving event. This will be a great way for everyone to show their support for the Kay McKenna Youth Foundation and the Kays Kids summer recreation programs.
---
FREE SKATE PARTY!!!!
Though we won't be having our annual dance this year we will be having some great events this year to give you the opportunity to support the Kay McKenna Youth Foundation and the children of our community.
The first event is coming soon so put this on your calendar!


 

Friday, January 22, 2016

– Free ice skating, including ice time and skates, if needed.
Time: 12 noon to 8pm at Helena Memorial Park warming house and Ice skating rink.
 Open to all children and adults.


And the KMYF board will be on hand from 3:30 – 7:30 pm for a meet and greet. AND with cookies and hot cocoa!
 

Sponsored by the Kay McKenna Youth Foundation, for the Kays kids summer youth program.
——————————————————————————————————————————-Check this out. What an awesome surprise!
——————————————————————————————-
Free skate night for Kays Kids – Jan 23
Location: Skate park at Memorial Park
Time: 6pm to 8pm
Date: Friday, January 23, 2015
Questions? Call Liz (406) 447-8077
—————————————————————————————————————————————-
Annual Dance for Kay's Kids – Mar 20
Our annual dance will be at the Civic Center from 8:00 pm to midnight on Friday, March 20, 2015. Ticket outlets coming soon. Local band, Stonehouse, will be playing. Check them out before the event at: https://www.youtube.com/watch?v=W6llFZgtL4I
——————————————————————————————————————————-
Community Monday at the Blackfoot River Brewery – Aug 3
Please support KMYF at our night for Community Monday at the Blackfoot River Brewery August 3, 2015. Great beer and great people! Find our more at: http://blackfootriverbrewing.com/community-support/
——————————————————————————————————————————-
Ales for Charity at the Lewis & Clark Brewery – Oct 28
Join us at the Lewis & Clark Brewery Tuesday, October 28 for their weekly Ales for Charity fundraiser. A portion of beer sold this evening will benefit our non-profit organization. Find out more: http://lewisandclarkbrewing.com/ales-for-charity-night.
_______________________________________________________________________
On Broadway Fundraiser – Apr. 28
Come down to On Broadway Monday, April 28th for lunch or dinner and the Kay Mckenna Youth Foundation will receive 50% of the restaurant's proceeds from all food and beverages sold.
_______________________________________________________________________
Community Monday at the Blackfoot – Feb. 24
Come out and have a beer while supporting the Kay Mckenna Youth Foundation! $1 of every beer bought on Monday, Feb. 24, 2014 will be donated to the foundation. For more information please visit the Blackfoot River Brewing Co. website: http://blackfootriverbrewing.com/community-support/
—————————————————————————————————————————————Dance for Kay's Kids- Feb. 28
Coming this February is the 16th annual Fundraising Dance for the Kay Mckenna Foundation! The dance will take place at the Civic Center on Friday, Feb. 28, 2014 from 8 p.m. – midnight and the doors open at 7 p.m. The event is 18+ due to the no host bar.
This is the largest fundraiser for the Kay's Kids summer program and all proceeds will go to continuing the program.
About the Band
The Tiny Band is traveling from Bozeman, Mont. for the 16th annual Kay Mckenna Youth Foundation fundraising dance this year at the Civic center.  "With a lineup of local luminaries, The Tiny Band repertoire is a blend of Motown, rock, soul and pop standards that keeps the dance floor pulsing. Since July 2010 they've entertained guests at weddings, parties and special events to rave reviews. With hits ranging from Stevie Wonder to The Beatles, Michael Jackson to Adele, they'll get you out of your seat and onto the dance floor. The Tiny Band brings big vocals, high energy and anything but a tiny sound." This 8 person band is sure to blow you away!
Want a sneak peak at the Tiny Band before the dance?
Check out their website!
—————————————————————————————————————————————-Community Night at Mac River Pizza Co. – Mar. 18
MacKenzie River and the Kay Mckenna Youth Foundation (KMYF) invite you to dine with us on Tuesday, March 18, 2014. Order your favorite items and the KMYF will receive a donation of 20% of your meal dollars. Must present voucher below when settling your bill to ensure we receive your donation!
Click here to download your coupon!